Yoga & Pilates for Everyone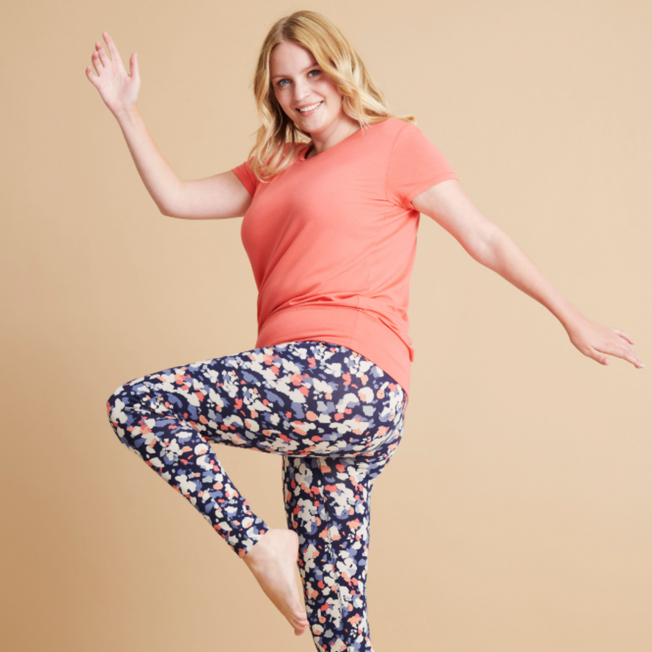 One of the many reasons we love yoga and Pilates is that they are inclusive practices – designed for all ages, sizes and shapes to enjoy. As a brand, we aim to emulate that philosophy as much as we can, so as many women as possible can feel wonderful in our sustainable collections.
Our sizes
Most of our tops, pants, t-shirts, crop tops and leggings are made in sizes XS to XXL. A UK size 8 is XS and XXL is a UK size 18, but often our looser styles will fit a UK size 20 too.
We offer a variety of leg lengths in our most popular styles - short, regular and long and we are looking to extend this across our collection.
If you have any doubts as to what size you are, then we recommend looking at our size guide here.