Creating collections that make women feel wonderful is something we've taken seriously since 2002.
We do our best for our planet, customers and employees, at every step along our journey.
We care deeply about how we make everything and its impact on the environment.
Our supply chain supports responsible production, from raw material to our finished, super soft clothes.
We don't have all the answers yet and we're not perfect, but we're doing our very best to get there.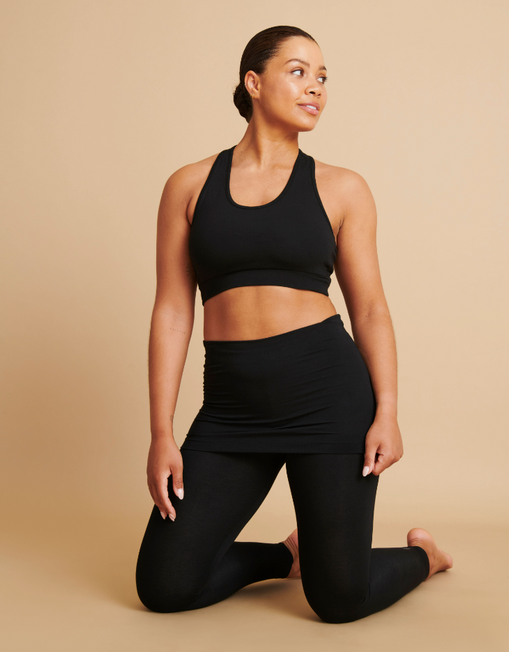 Exceptional eco fabrics
At the heart of our commitment to protecting the planet are our fabrics: bamboo, organic cotton and Bambor®. They feel amazingly soft against your skin and are very comfortable to wear. They are also sustainable and durable – better for you and the environment.
As in any production, our fabric has some environmental impact, but we're always looking at ways in which to keep this to a minimum. We're constantly striving for greater transparency throughout our entire supply chain.
Bamboo, our key fabric, is a truly amazing plant that requires no chemicals and very little water to grow and we're happy we're not contributing to the microbeads issue in the same way that many synthetic sportswear fabrics do. As well as our trademarked natural performance fabric, Bambor®, we're currently researching a variety of new exciting sustainable fabrics.
You can read more about our fabrics here.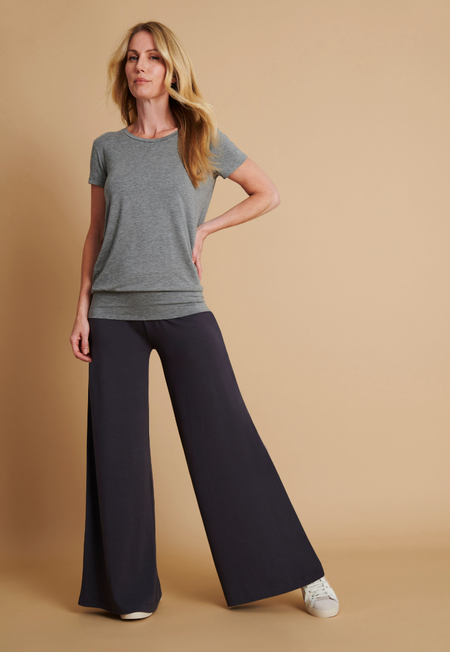 Mindful design
We believe that at the heart of sustainability is getting the most wear from fewer, better quality pieces. We design our collections so they are functional, versatile and timeless.
This is why it has always been important to us that our clothes work effortlessly with the rest of your everyday wardrobe, as well as for your yoga and Pilates practice.
When we first launched in 2002, activewear was mostly (and continues to be) made with synthetic, chemical-laden fabrics. We wanted to create something different, using natural breathable and eco-friendly fabrics. Pieces that kept you feeling secure on your mat, but you would love wearing everywhere for years to come.
Everything we design is purposefully multi-functional - so you can enjoy our clothes as much as possible, for as long as possible.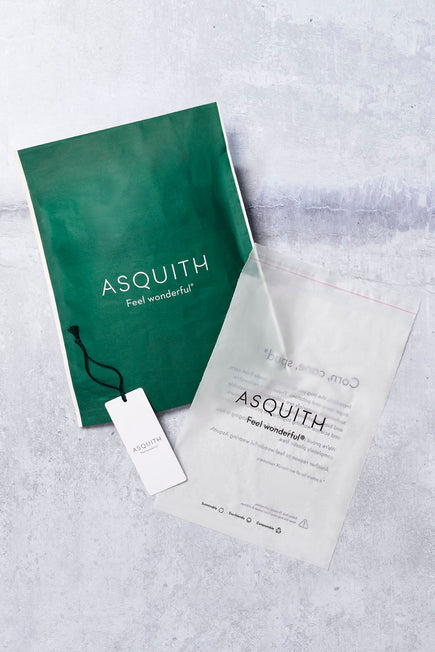 Plastic free packaging
We're always looking at ways in which we can improve the recyclability of our packaging, as well as reducing packaging waste and our carbon footprint. 
We set ourselves a target of plastic free packaging by 2021, which we are delighted to report we have now achieved.
Our outer mailing bags are made from fully recyclable and biodegradable kraft paper, made from trees from sustainable forests. For every tree used, two are planted in its place.
Our garment bags are now incredibly made from corn, sugar cane and potatoes. They are 100% renewable, sustainable materials and are completely compostable and biodegradable.
Our swing tags are made from recycled and recyclable paper and cord.
We continue to make all our catalogues and postcards from recycled and recyclable paper.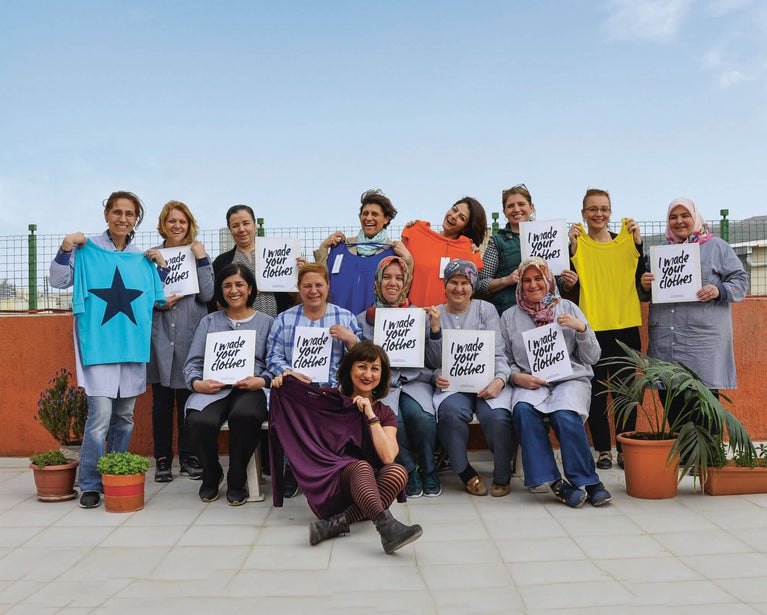 Always ethically made
Our collections are responsibly made in a lovely, GOTS certified factory in sunny southern Turkey.
Established in 1997 by a wonderful Turkish businesswoman, the 50-strong team work 8.5 hours a day, have weekends off and paid holiday. Most of the employees have been there for 10-25 years and everyone is over 23 years old.
They have a fantastic cafeteria where they enjoy daily fresh lunches made with organic vegetables and salad grown on their own roof terrace. As you can imagine, everyone is very happy and we love visiting as often as we can.
Take a look around our factory here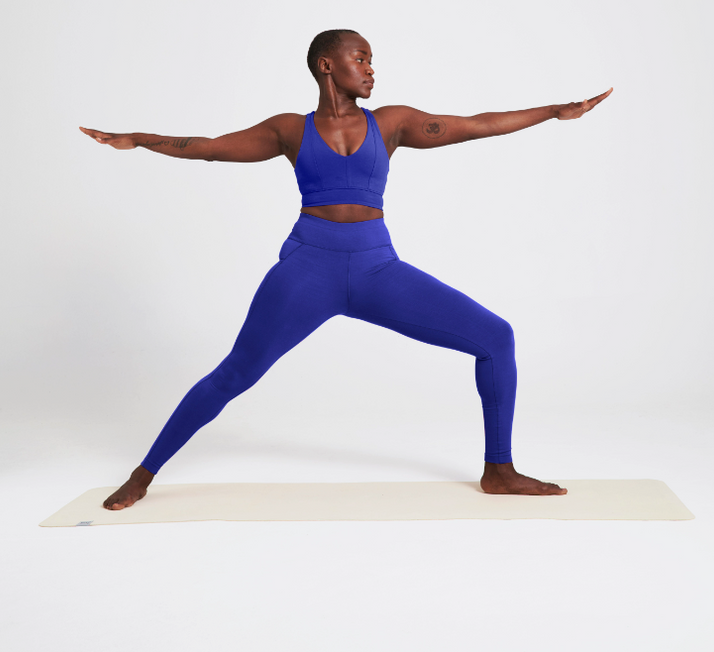 Flexible-working
We are huge advocates of flexible-working and creating a good work life balance for everyone who works for Asquith. Many of our employees have young children and fit their working hours around school. If people want to travel and take their laptop and work whilst they are away, we encourage that too. We believe we can recruit and retain outstanding, productive employees by offering flexible-working hours and remote working.